Heroes v4.1.35: Major Tamilin Upgrade!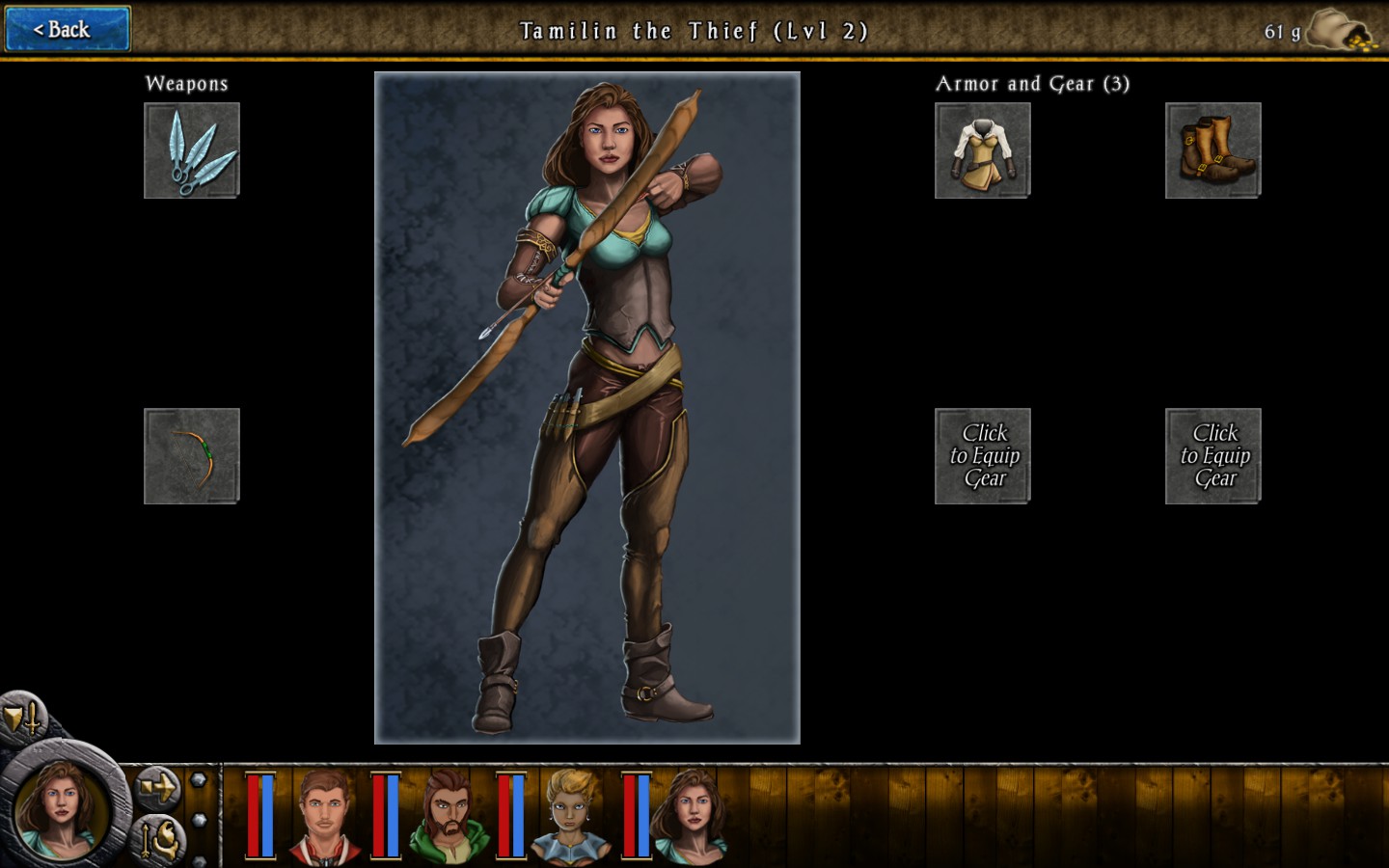 Tonight's update is a special one and brings a major upgrade to Tamilin the Thief. Sneaking through the Underdeep with all new artwork, the Thief is more deadly than ever. Her previous melee-focused talents have been switched to Talents that complement her ranged nature -- Throwing Knives. Now stirring up a maelstrom of steel everywhere she goes, Tamilin can hurl cursing attacks with 1 AP Throwing Knives to curse, hinder, and damage targets. In a big change, Tamilin now has a -AP cursing attack in her Torrent of Steel Talent.
Because this change does take away Tamilin's only melee options, she fights under a special rule and is able to hurl throwing knives at 1 range.
We're looking forward to a big Episode 4 release coming soon, and also working on art upgrades for the other 7 characters.
Please leave a review to encourage more updates, features and content!
v4.1.35 - 12/11/2015
- Major Character Upgrade: Tamilin the Thief
- Tamilin: all new art for character and dialogs
- Tamilin: Torret of Steel Talent is now a Throwing Knives Curse (-AP, -Dodge, -Res)
- Tamilin: no longer uses blades, only throwing knives, can throw at 1 range
- Consolidated all status details onto single screen
- Disarm Trap talents do not fire if no traps present
On App Store
Heroes of Steel RPG
Heroes of Steel RPG Elite
On Google Play
Heroes of Steel RPG
Heroes of Steel RPG Elite
On Amazon
Heroes of Steel RPG
Heroes of Steel RPG Elite
On your PC, Mac and Linux
Steam