Templar Battleforce v1.2.11: Berserk Upgrades + New Faces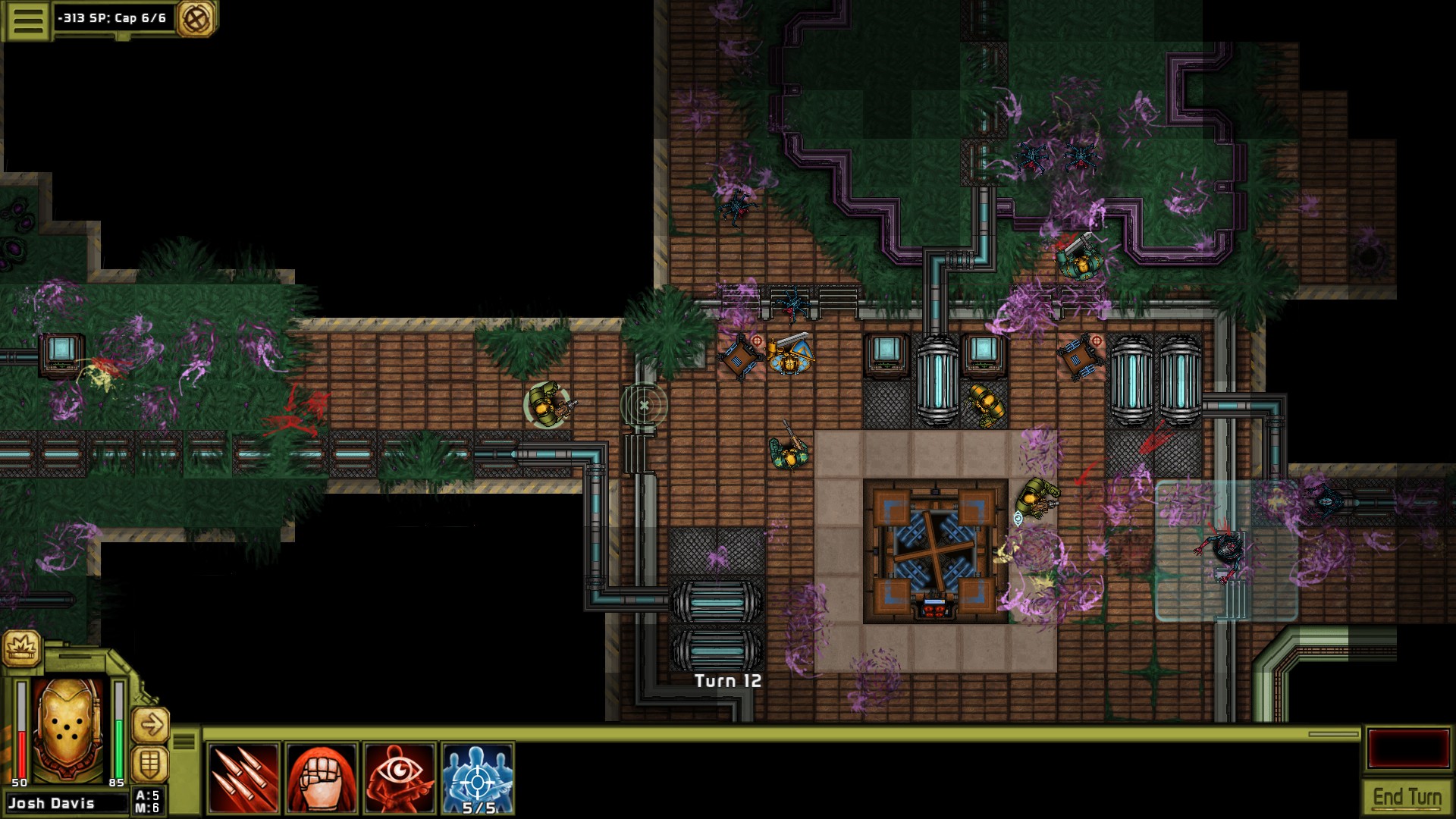 This weeks update brings the last planned set of changes to the Berserker's balance. The biggest change is to the Uncapped Fury Buff, which now imparts a small (+20) but critical healing effect. As your Berserker's mech charges back into battle, channeling extra Damage and Critical %, he or she also gains a much needed boost of HP. The Unbalancing Blows cripping attack also reaches AoE at higher levels, helping the Berserk to spread death as well as curses more effectively. We've also added new axes to balance out the progression of weapons.
Two new faces have joined the list in the Designer - a huge thanks to our alpha team for all of their support!
We've also included some nice UI updates to the Requisition tree, including colorization based on class, and a selector that shows the most recently viewed level.
Please leave a review if you are enjoying the game and to help promote our weekly upgrades, features, and new content!
v1.2.11 - 12/13/2015
- Added 2 New character portraits to Templar Designer
- Berserk Self-Buff Uncapped Fury gains small healing effect
- Berserk Unbalancing Blows becomes AoE after level 3
- Added 2 New Berserk Axes (GL 5 and 9)
- Improved speed of leveling Talents - less clicks
- Last viewed Requisition node stays highlighted
- Added color codes to the Requisition tree for easier visualization
On Steam for PC, Mac and Linux
Templar Battleforce on Steam
On Google Play
Templar Battleforce on Google Play
On iTunes
Templar Battleforce on iTunes