All New Stratos Deployment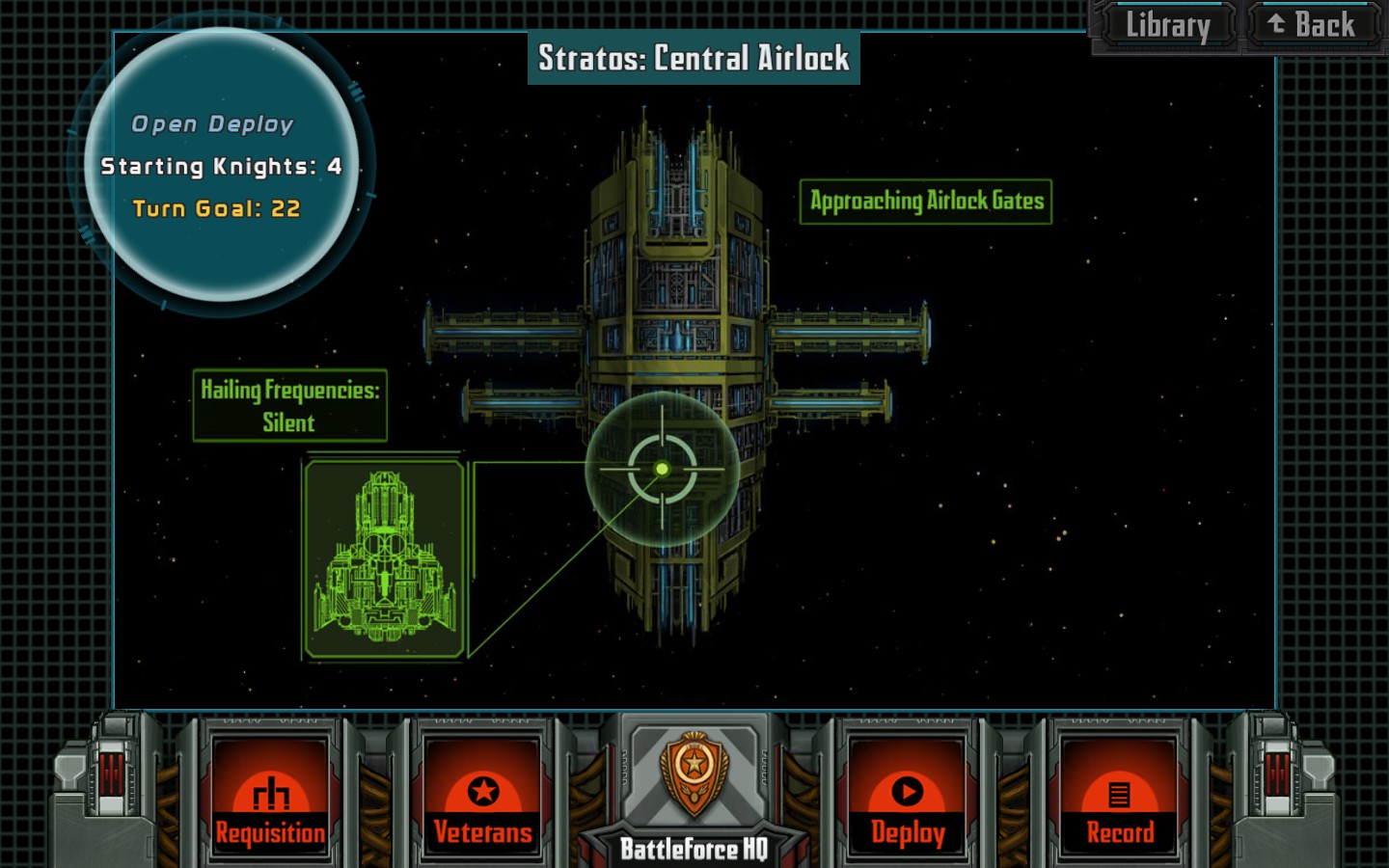 This weekends update launches a new chapter of the Battleforce story and a new 6 level deployment, to the fabled Stratos Orbital Station.
In the years following the Second Battle for Cirm, Templars are needed more than ever throughout the Quadrant. Now, you're invited to step back into the fray years later and continue your Battleforce's story.
The Stratos is one of the first of new, optional, and very challenging deployments that are coming to the final stage of the game. The Stratos can be reached from the Righteous Fallen: Aftermath, the end-game Secure Zone. Talk to Major Luthor to get your assignments.
This is not an April Fool's joke - it's just a big expansion to the game with no charge and no DLC. Thank you for leaving a review!
v2.1.1 - 4/1/2016
- Added Stratos Orbital deployment - continue the story from the Righteous Fallen
- Added 6 new challenging and unique levels, new objectives, new enemies
- Start the Stratos from the end-game Secure Zone, the Righteous Fallen: Aftermath
- Enemy detail or hover now shows enemy's range with range finder
- Fixing bug with Skip All that was not defogging areas
- Fixing bugs Templar animations (Hydra, Engineer)
- Improved maps (Leo Drop Zone, Power Relay)
On Steam for PC, Mac and Linux
Templar Battleforce on Steam
On Google Play
Templar Battleforce on Google Play
On iTunes
Templar Battleforce on iTunes