Templar Battleforce v2.1.13 Released!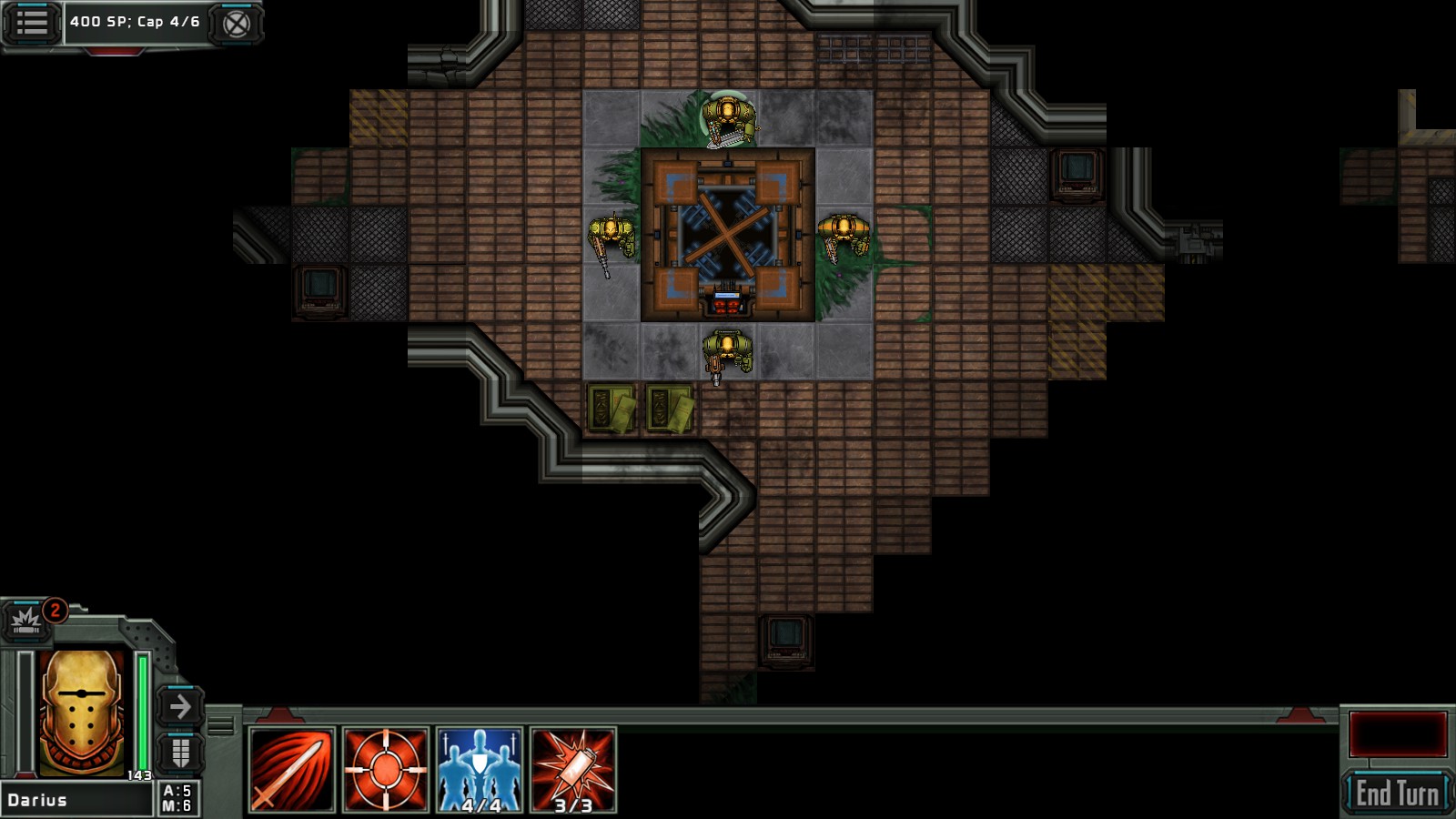 This week, we've focused our efforts on Ordnance, an area of the game that continues to cause some confusion to new players, or can too easily be forgotten as a tool to use in high challenge situations. While it is small (and hard to see in the screenshot), we've added a constant reminder to the HUD when you have Ordnance ready to use (1, 2, 3+). We've also improved the UI cycle on buying Ordnance and the feedback given in the UI.
Reactor Jolt Ordnance now give their full promised +2 MP on the turn they are used -- you used to get docked 1 MP as using an Ordnance costs 1 AP. We've improved the order of operations on that one.
On the continued kick of smoothing out the curves for Hydra, we've improved Incinerator and helped clarify its extremely limited range.
We've got a lot kicking around in the pipeline, including some new weapon combinations and options for melee Templars, as well as the return to Moklumnue Prime. And, we're also working on tearing down and rebuilding the status-screen stack. So, stay tuned for more big news and we hope you'll help us share the game!
Please leave a review to help encourage more features, content, and updates!
v2.1.13 - 4/27/2016
- Ready-to-Use Ordnance count now shown in the HUD
- Improved Hydra Talent Incinerator (+Crit %, +Pen), clarified range restrictions
- Reactor Jolt Ordnance gives full +2 MP on turn it is used
- Improved Purchasing Ordnance UI with better feedback on actions
- Fixed issue with Heat Waves showing incorrect range, increased max use counts
- Fixed overflow on monster detail box, fixed issues with character list staying open
- Fixed cut-scene issues with turrets, bugs with Swap
On Steam for PC, Mac and Linux
Templar Battleforce on Steam
On Google Play
Templar Battleforce on Google Play
On iTunes
Templar Battleforce on iTunes