Templar Battleforce v2.1.9 - Improvements and Clarity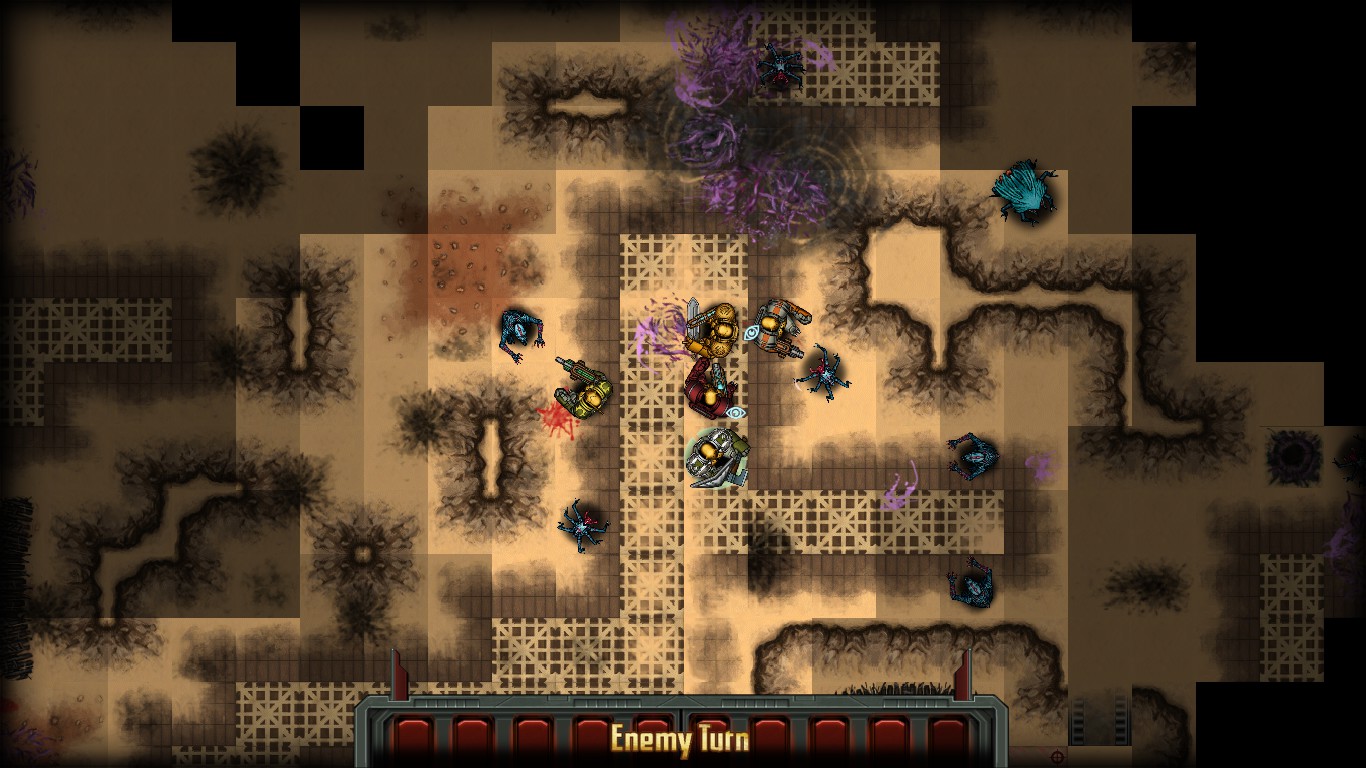 This week's update focuses on a lot of small improvements that will go a long way, as well as adding clarity to a number of areas of the game for new players.
We've made some improvements and fixes to Talents -- making the Paladin's Devastating Strikes more powerful, and fixing the Hydra Heat Waves Buff to increase all Accuracy, not just melee.
We've improved the text alerts that are shown whenever you select a Templar, making it far more clear as you overheat, approach shutdown, and then in fact go over the brink.
We've added a number of small points of useful clarity to Talent descriptions. For those Talents that have a minimum range (Shredding Fire, Concentrated Fire), we are clearly marking that these are "limited range" Talents. We've added improved language around Crippling and Buffing Attacks to be clear they only give their secondary effects on a hit, and added Library entry on them.
We've given Engineers their full due in the individual and Battleforce record, noting total Tact Points captured.
If're using +Penetration gear, check the status screen for your final total scores on any weapons you are carrying.
Turrets will no longer take Bio-Poison Damage. Killing them from out of range will be a little more time consuming now.
A big thanks to @dabor and @vaevictus this week for helping to point out many of these improvements and or bugs. We couldn't do it without you all!
v2.1.9 - 4/22/2016
- Improved Crippling effect of Paladin's Devastating Strikes Talent
- Improved map alerts about: Templar death, nearing shutdown and shutdown state
- Improved display of min and max ranges for Talents with limits
- Added final Penetration % to status screens
- Fixed Hydra Heat Waves Talent to Buff all Accuracy
- Improved Records for Engineers to better show Tact Point score
- Fixed bug with -MP display in enemies, Turrets taking Bio-Poison
On Steam for PC, Mac and Linux
Templar Battleforce on Steam
On Google Play
Templar Battleforce on Google Play
On iTunes
Templar Battleforce on iTunes