Templar Battleforce v2.1.5 - Custom Keybindings Live!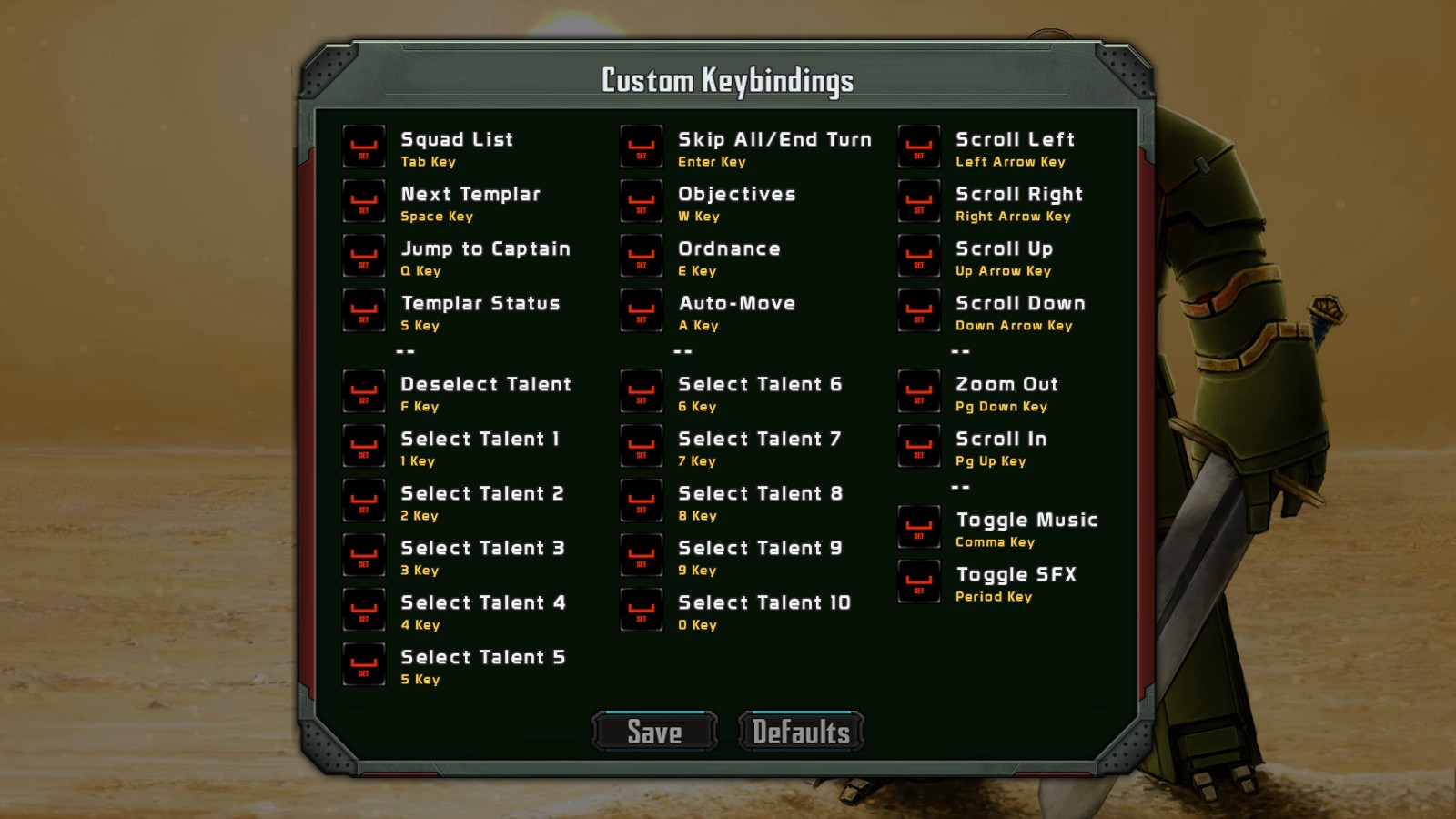 We are excited to bring custom keybinding feature to Templar Battleforce with this week's update. If we're not adding new content, we're working on hotly requested features. Thanks to everyone who cast a vote for this feature.
To change the keybindings, go into your Options screen and pick Keybinds. From there, click on a function you'd like to change and then strike the new key.
We will be continuing to improve our key recognition system to handle all key types -- Mac OS, Linux, and Windows. If you hit a key that isn't recognized as something like A, B, Enter, Shift, etc then you will see the UI say "Custom (172) Key". We'll keep working on getting this to 100% coverage, but we wanted to get this feature out asap!
If you mess it up so bad its unusable, you can always go back to the beginning with the Defaults button.
If you are enjoying the game or the continued stream of updates, we hope you will leave a review to help us share Battleforce!
v2.1.5 - 4/7/2016
- Custom keybinding support for desktop
- Added Library entries for Toughness and Resistance
- Added class multipliers for Toughness and Resistance to status display
- Added Library entries for special damage types - Fire, Plasma, Radiation
- Added Library entries to explain how war gear bonuses work
- Fixed issues with Skip Tutorial deployment
On Steam for PC, Mac and Linux
Templar Battleforce on Steam
On Google Play
Templar Battleforce on Google Play
On iTunes
Templar Battleforce on iTunes