Templar Battleforce: Ironman Hell Difficulty + New Ordnance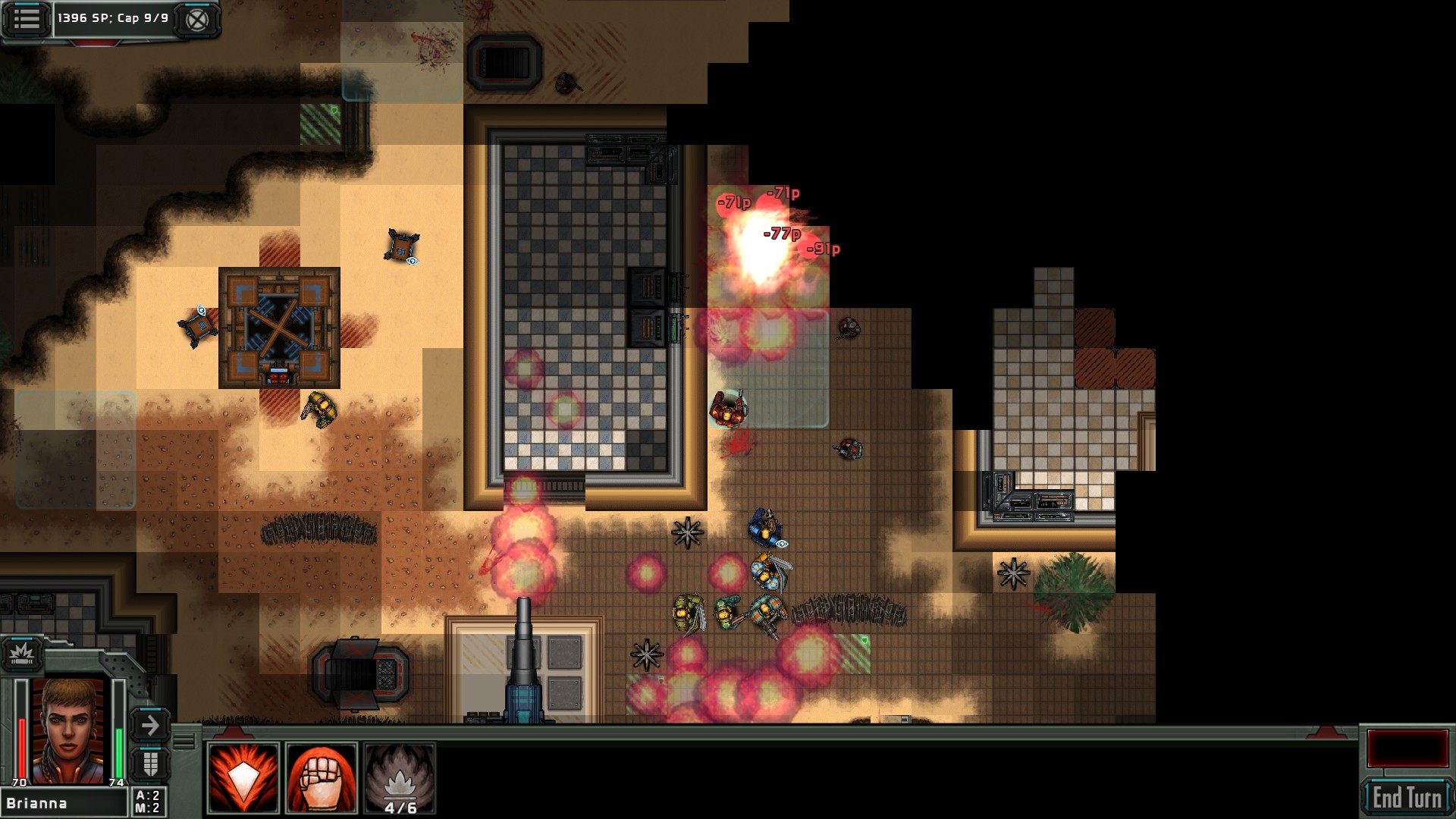 Not only is
Templar Battleforce 30% off on Steam
this week, but it just got a sick update!
We've just released a new over-the-top difficulty as well as 4 new exciting types of Ordnance that your specialists can deploy in the field.
If you choose to play Templar Battleforce on the Ironman difficulty, you already know the exacting requirements. It requires precision at every turn, masterful tactics, luck, and sheer grit. Templars will die, and you will honor their memories by fighting on to both avenge their Lineage and complete the mission. By popular demand, we've added something even worse: [i]Ironman Hell.[/i] A step above Ironman, this insane difficulty can only be accessed by beating the campaign and then opting in to it through the New Game+ mode. If you're looking for punishment, look no further.
We've also tucked 4 new Ordnance into the sprawling Requisition tree today -- one each under Captain, Hydra, Berserk, and Engineer. These Ordnance go for 200 SP and give 3 turns of Buffs to a variety of powerful defensive stats, from Radiation Res to Fire Res, Armor or Deflection. Use them in a pinch when the hits are about to start coming, or a Templar needs to lunge across a wall of napalm flame left by his Hydra.
We've also improved the display of all Ordnance in the RQ tree, fixed a few display bugs with odd grenade cases, and tidied up a few maps based on user feedback.
If you enjoy Templar Battleforce, please leave a review to help power more updates, features, and content!
v2.1.15 - 5/9/2016
- By popular demand: New "Ironman Hell" difficulty added, the ultimate uphill battle
- Enter Ironman Hell by changing difficulty in New Game+
- New Achievement: Campaign Victory on Ironman Hell
- Added 4 new types of short-term Buff Ordnance to Requisition Tree!
- Flame Coat Kit under Hydra branch
- Deflection Core Kit under Berserk branch
- Radiation Shield Kit under Engineer branch
- Irid Field Kit under Captain branch
- Improved display of Ordnance in Requisition Tree
- Fixed issues with grenade explosion not always showing
- Fixed typos and map issues
On Steam for PC, Mac and Linux
Templar Battleforce on Steam
On Google Play
Templar Battleforce on Google Play
On iTunes
Templar Battleforce on iTunes