Heroes of Steel v4.2.33 brings Auto-Glom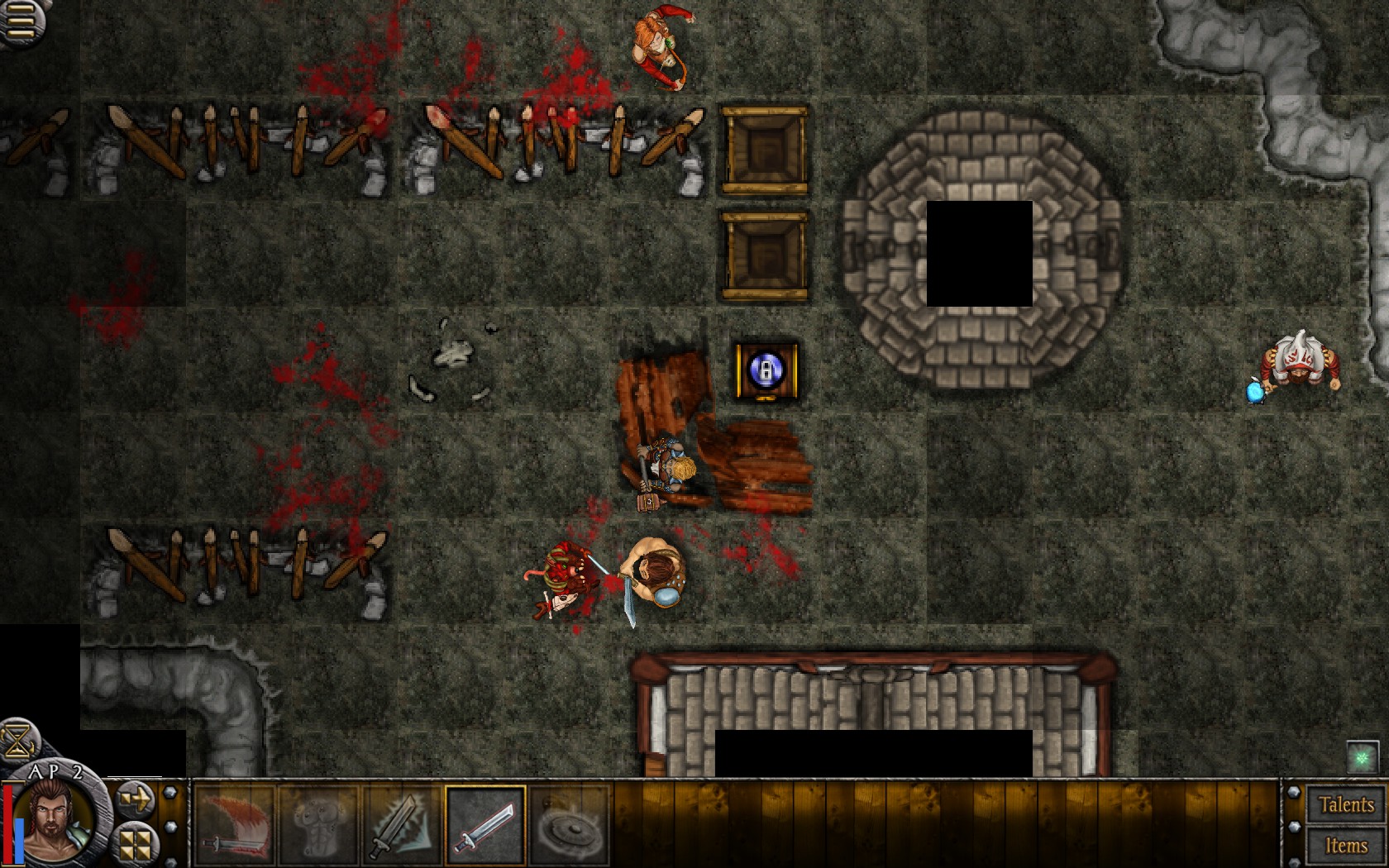 We're excited to add a highly requested feature -- a new Auto-Glom option. When loading a game, or transitioning between regions, your group will automatically attempt to glom to travel together, if this option is checked. If you don't like it, you can uncheck the option. We've take a first crack at this feature with this update, and will improve and expand it in future updates to cover events like leaving shops, inns, story events, and ending combats. Once we've got a solid test run in with the first round, we'll expand. Please share your feedback so we can keep improving!
We've also fixed a number of longstanding bugs with region loading and issues that could occur if you were unglomming and taking action quickly and then glomming again -- that is, your group would just disappear!
v4.2.33 - 5/16/2016
- New Option: Auto-Glom consolidates group when traveling and loading games
- Fixed issue with hero sometimes disappearing when going in and out of Glom
- Fixed display issue with Sacrifice SP restore
- Fixed display issues with -Crit % curses from enemies
- Fixed story issues with Tevensa and Otherworldly Haven
On Steam
Steam
On App Store
Heroes of Steel RPG
Heroes of Steel RPG Elite
On Google Play
Heroes of Steel RPG
Heroes of Steel RPG Elite
On Amazon
Heroes of Steel RPG
Heroes of Steel RPG Elite