Heroes of Steel v4.2.39: +Crit Dmg, Items Grid, Perf Booster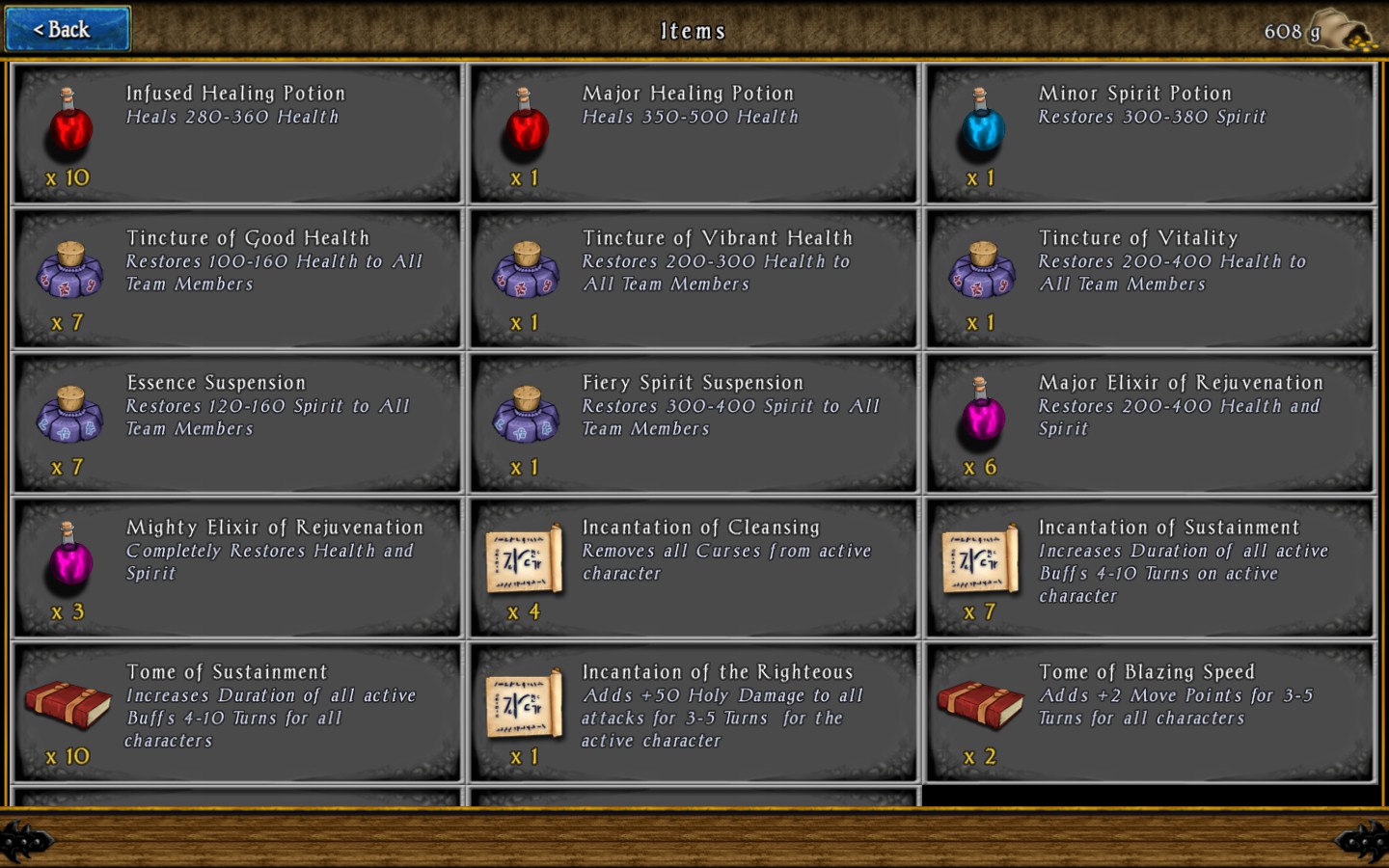 First - it is Steam Summer sale! Pick up a copy of any of our games on discount, or complete the set with
our Trese Brothers bundle
.
Second, this week we have added a new type of effect into the game's balance -- the +Crit Damage % effect. This increases the multiplier for Critical Damage, in the event that you roll one. If you were causing 200 Dmg, rolled a Crit, and had +50% Crit Dmg, you'd score an extra 100 Dmg for it, plus whatever normal Damage you were going to get on your Crit multipler roll. Check out the Talents -- Aimed Shot, Berserk Rage, Hammer Blow and Smiting Blow for this new ability. It will be coming to gear in a near term update.
Speaking of Damage from Criticals, we've also improved the balance of higher AP attacks to do more critical damage. A standard weapon (1 AP or 2 AP) will still result in the same potential Crit Damage range, from 200% to 300% Dmg. If you are using a 3 AP attack or spell, you get a +50% bonus to that Dmg, and a 4 or higher AP attack gets a +100% bonus to that attack. Major crush!
Also, thanks to some big work Templar Battleforce, we've been down in the dungeons of the game engine's core and we have squeezed out a significant performance boost across the board -- improving the speed of enemy turns, movement, story cut-scenes, basically everything.
Finally, we've switched the Item list over into a grid form to help reduce scrolling. Enjoy!
v4.2.39 - 6/23/2016
- Major performance boost to game map across the board
- New type of game effect: Increased Critical Dmg %
- Increased Crit Dmg for high AP weapons/spells; 3 AP is +50%, 4+ AP is +100%
- Berserk Rage, Hammer Blow, Smiting Blow, Aimed Shot gain +Crit Dmg
- Items list converted to grid, fixed bug with Fast Movement option
- Improved balance in the Weaver fights
On Steam
Steam
On App Store
Heroes of Steel RPG
Heroes of Steel RPG Elite
On Google Play
Heroes of Steel RPG
Heroes of Steel RPG Elite
On Amazon
Heroes of Steel RPG
Heroes of Steel RPG Elite