Templar Battleforce v2.2.5: Driving HQ Improvements
With the v2.2.5 update, we are continuing the push to improve the HQ and all the management UIs under it. v2.2.3 brought in the notices about RQ & levels to add to the main HQ screen, and this update we've deployed new sorting abilities into the Veterans List and improved the visualization of Attributes & Skills. We are entering a focused period of working on the HQ, its sub-screens, and the navigation between them, so expect a couple more updates of back-to-back improvements.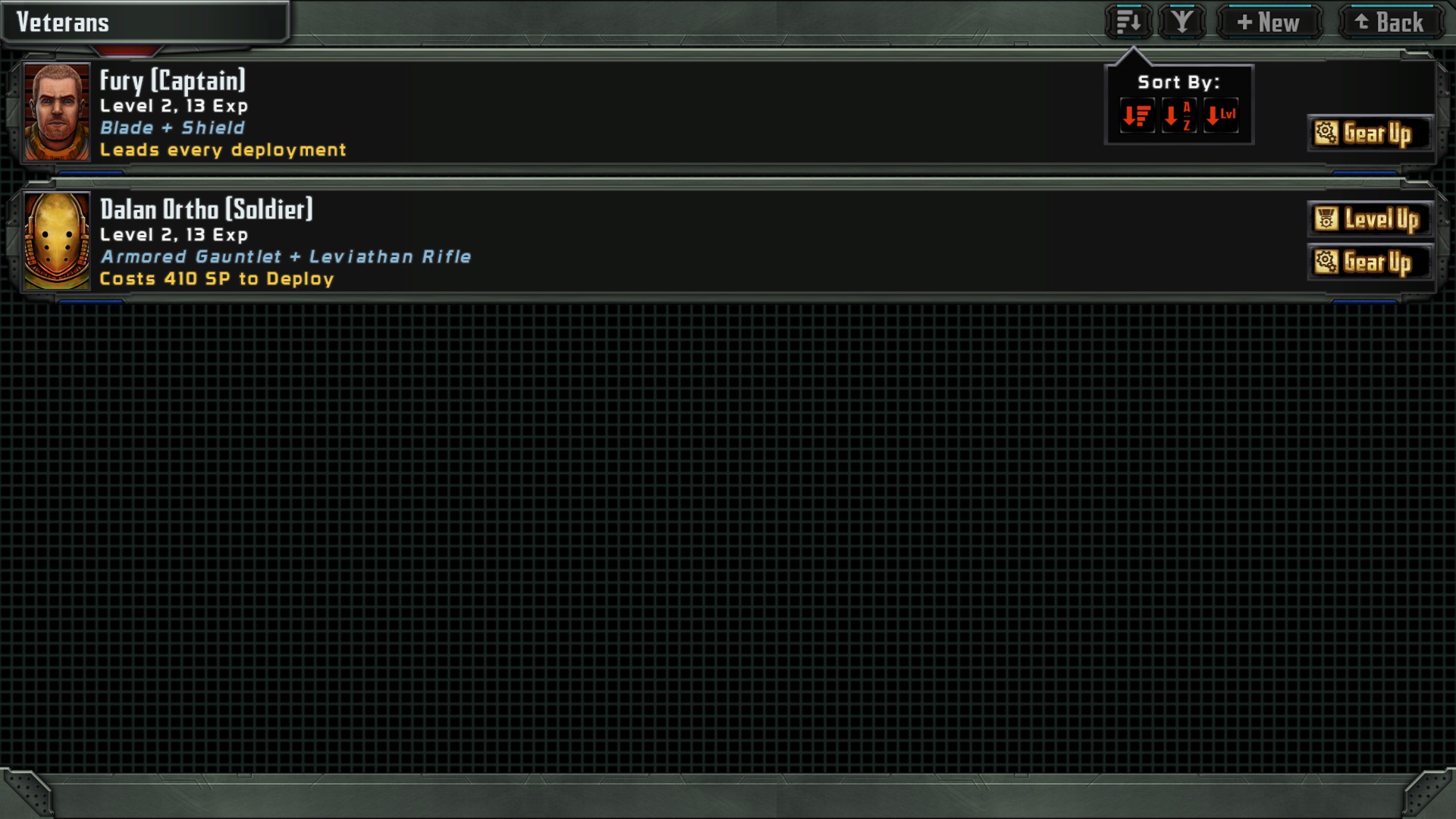 We've also added a new Achivement for beating the Stratos deployment (sorry it is late), added the number of enemies killed to the ticker in the bottom of the Objectives screen (extra helpful in levels where you are counting kills) and fixed a bug that was causing enemies spawned from Tact Points on the first turn of a map to be low level, regardless of how beasty they should have been. So, watch out on that one.
v2.2.5 - 6/8/2016
- Added sorting by name or level to Veterans list
- Improved display of Attributes & Skills in Status screen
- Added new achievement for Stratos Orbital deployment
- Added number of enemies killed to Objectives screen
- Fixed bug with improperly leveled enemies spawning from Tact Point at level start
On Steam for PC, Mac and Linux
Templar Battleforce on Steam
On Google Play
Templar Battleforce on Google Play
On iTunes
Templar Battleforce on iTunes