Black Friday + Templar Battleforce v2.5.7 Update!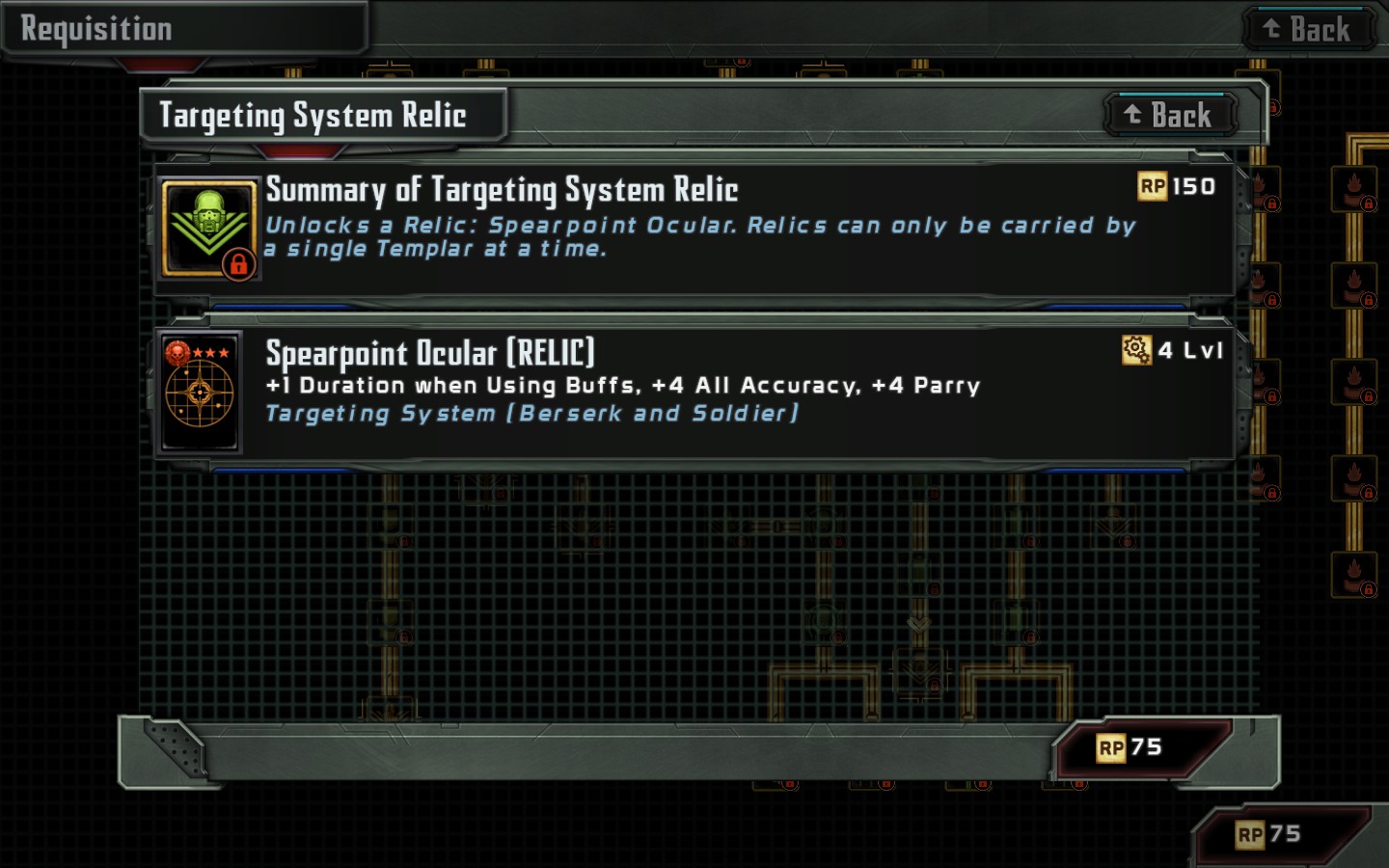 Happy Black Friday to all! Welcome to the best deals you'll see all year. Don't miss deals on our entire catalog and the amazing deal on our
Trese Brothers Steam Bundle
!!
This weeks' update brings two new unique Relics to the Requisition Tree. Gear up with the Strikepoint Kit to double your Plasma and Fire Damage whenever you get a Penetrating Hit. Be sure to stack buffs and other gear to maximize your benefits of this unique Weapon Mod Relic.
Second, equip the Spearpoint Ocular to increase the duration of any Buffs you use by +1 Turn. For both Soldiers and Berserks, get an extra bang for every one of your Buffs, which can be especially powerful for your Leader-in-the-Ranks Soldiers.
We've also fixed some bugs related to the recently released Pyro Engineer, Overwatch, and Gear Levels.
v2.5.7 - 11/21/2016
- New Relic Wargear: Strikepoint Kit doubles Fire/Plasma damage on Penetrating Hit (Neptune Tree)
- New Relic Wargear: Spearpoint Ocular extends Buff's used by +1 Duration (Soldier tree)
- Two new Requisition levels for new Relics
- Fixed sound effect for Pyro Turret's firing
- Fixed Overwatch bug that was adding heat when repositioning template
- Fixed issue with Engineers Gauntlet equips and Gear Level