Heroes of Steel v4.2.77: Improving UI + Hovers + Patches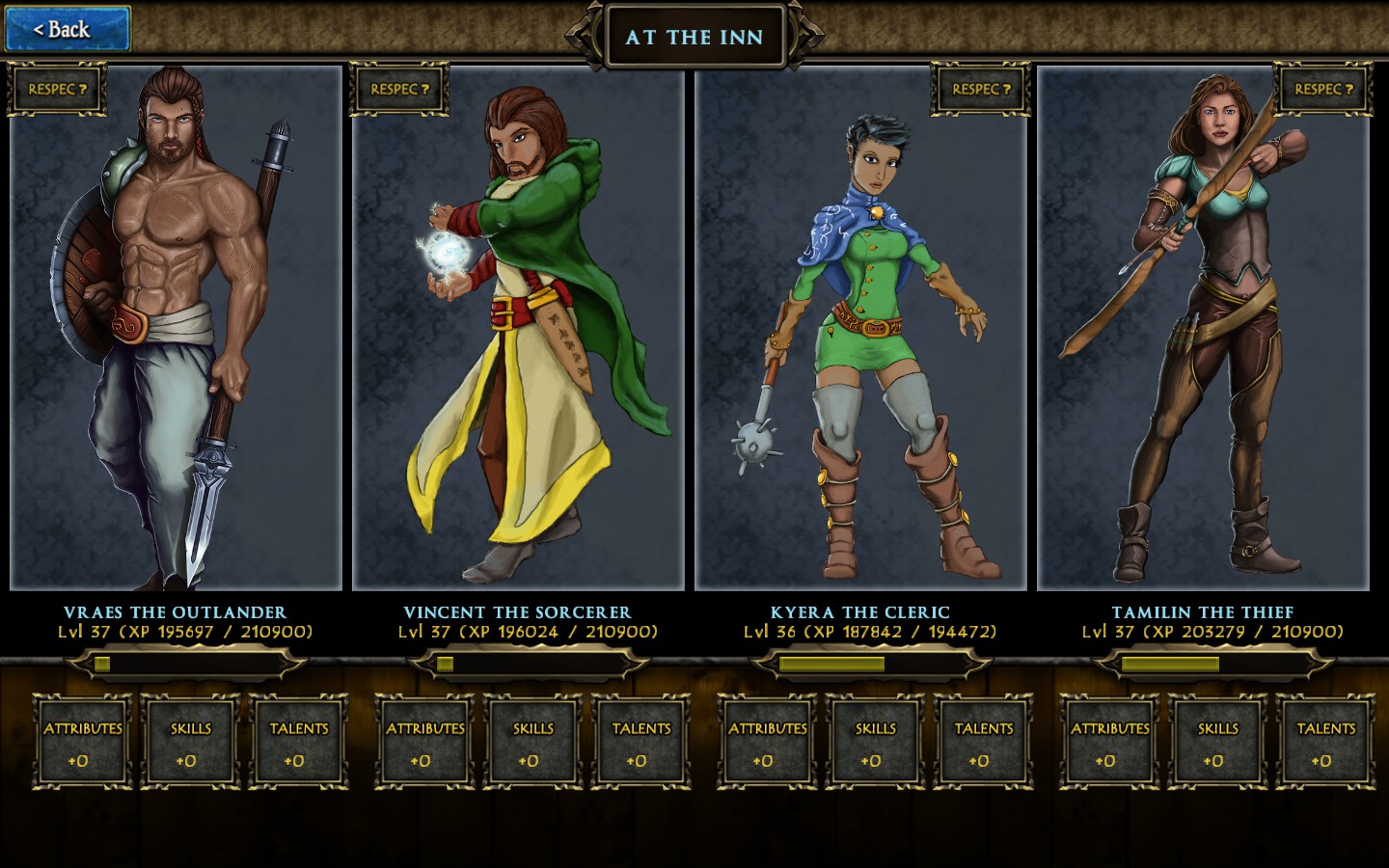 This week hits a bunch of areas across the game -- we're improving the UI in a new round, upgrading hovers with more data, fixing quality of life snags, and clearing some bugs from the table before the story content release.
This week, we've rebuild the waystation and campsite interfaces. They're faster to use, require no toggling between heroes, and show off the game's art better. Enjoy!
Hovers on the map for both enemies and heroes now include all buffs and curses. They also include the duration of those buffs and curses once they drop to 3 or below, so you can easily look over the enemy forces, or your own heroes for missing effects or ones that are about to expire.
We fixed a bug that was causing monsters to sometimes have double their buffs when the game was opened from the main menu into a pre-existing combat. Rare, but important fix!
Finally, we fixed an issue that causing havoc with elemental res and causing magical weapons not to have their Res set properly.
We also clarified a rule in the leveling screens -- if you are using dual wielding blades, you do not get the Strength bonus to Damage for them, even if your primary weapon is Strength-based.
4.2.77 - 1/13/2017
- Rebuilt waystation / campsite / inn interfaces
- Mouse hovers now show buffs, curses, and durations for enemy and heroes
- Fixed bug where first turn after load, some monsters getting double buffs
- Fixed bug with Fire Res stacking from All Elemental Res
- Improved UI elements across the game
- Clarified that +Damage bonus from Strength does not effect Dual Wield in leveling screens