Heroes of Steel v4.3.3: Save 50% + Crafting System Improvements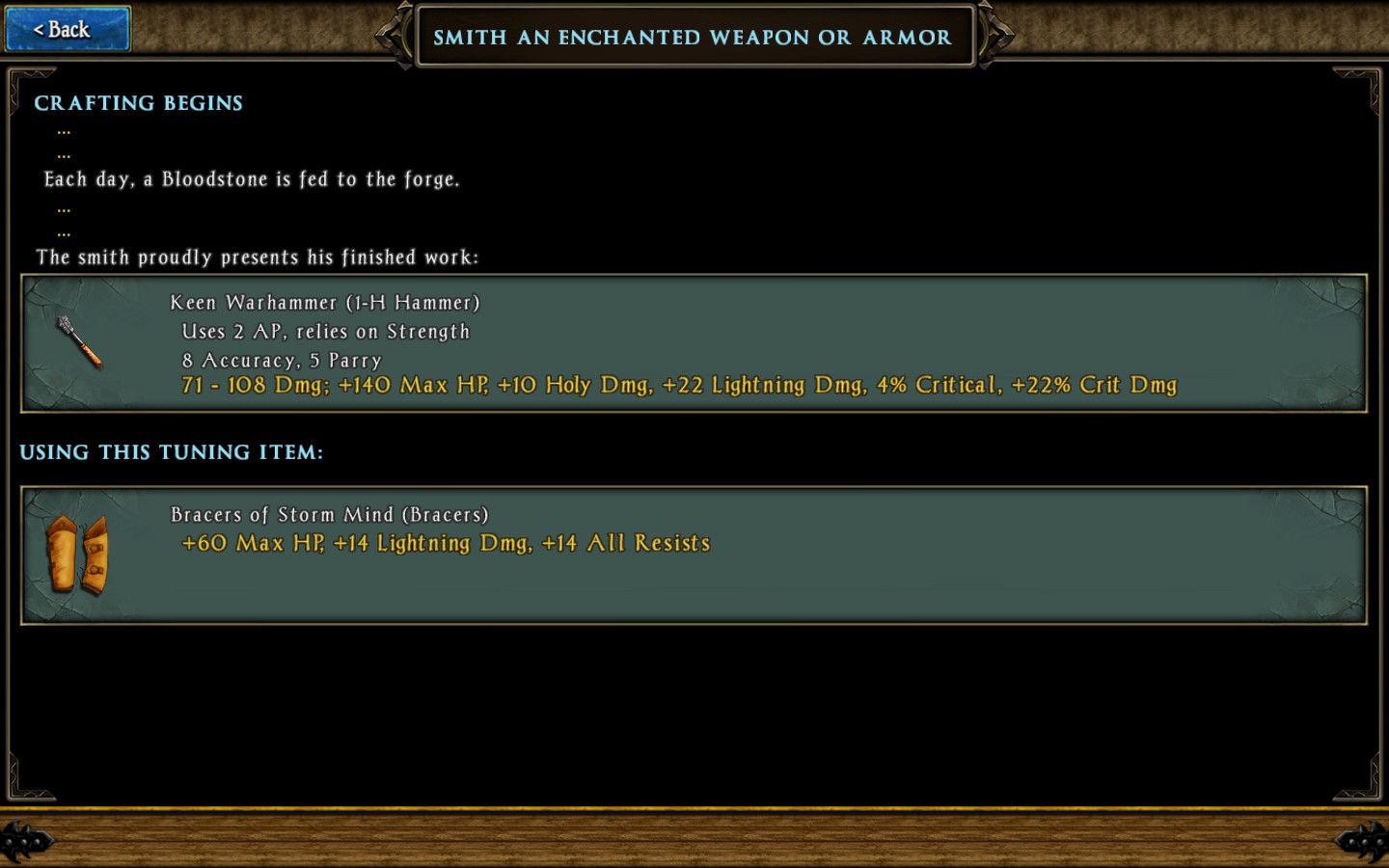 This week, we've made some improvements to the crafting system, focusing on making the tuning rules better and more transparent. Not to mention that the game is
50% off on Steam
for the weekend!
Tuning is more likely to turn up a crafting result with stats that match your tuning gear, and we've made sure that the tuning item is displayed on the post-crafting screen so that you can see it and the crafting result you got, as well as being able to take a single screenshot to capture both.
There is a very lively discussion about crafting happening on our forum if you want to see some of the results others are getting as well as great Q&A:
http://startradersrpg.proboards.com/thread/15354/arts-crafts?page=1
Thanks to all of our supporters and especially for those leaving reviews!
v4.3.3 - 3/16/2017
- Improved New Crafting System, better tuning capability
- Improved New Crafting System, after crafting tuning item is displayed
- Crafting create mighty enchantment from mundane Weapon or Armor with magical power
- Each Crafting costs 2 Bloodstones, tuned with magical gear; use your Bloodstones wisely
- Thousands of new magical weapon and armor possibilities
- Magical weapons can now add +Move Points, +Dodge, +Parry and +Stealth
- Boost-In to Episode 2 gains +10 Bloodstones
On Steam
Steam
On App Store
Heroes of Steel RPG
Heroes of Steel RPG Elite
On Google Play
Heroes of Steel RPG
Heroes of Steel RPG Elite
On Amazon
Heroes of Steel RPG
Heroes of Steel RPG Elite