Star Traders: Frontiers Update #2: Raptors Fly and Revised Starport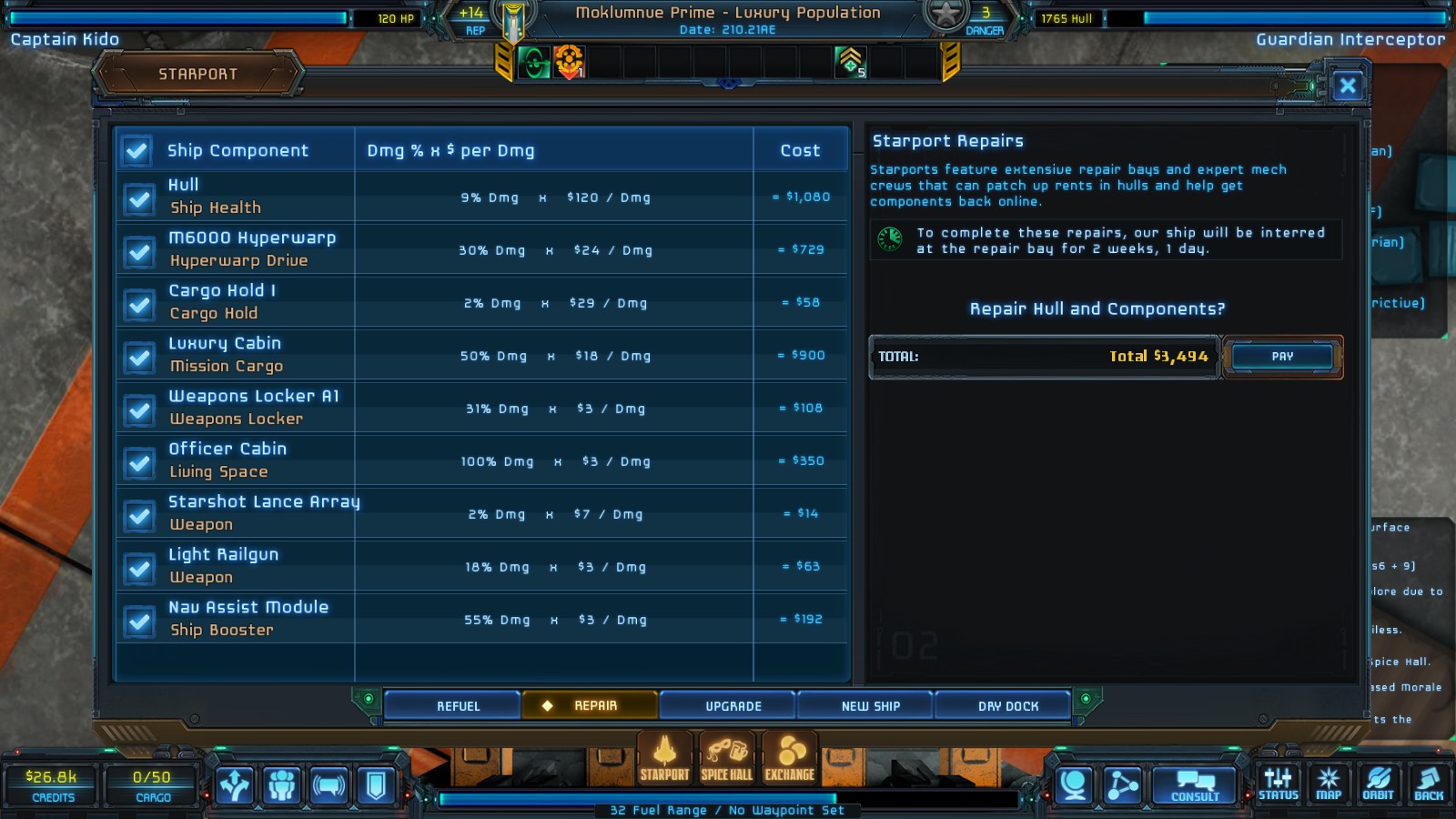 "Now that looks like a starport!"
It has been another busy day here on
Steam (where we have a 20% sale running!)
and we are proud to release
v2.0.5
in order to rapidly address your bugs, issues and the first crop of feedback! Thanks for sharing -- the fruits of your typing will manifest in the upcoming updates!
First - a huge thank you to everyone leaving a review. Many of you are already putting in hours and have valuable intel that other Steamers are looking for as to whether or not they should dive into the Star Traders universe. So thanks to everyone sharing!
Second - we fixed, improved and added things! Lots of things! Let's review --
New Ship Hulls
The ship masters of Alta Mesa have deemed it time to release the Lightbow Raptor and the Longbow Cruiser to the shipyards of the quadrant for sail. Weighing in at 3400 Mass and 5000 Mass, these hulls are built tough with high starting Armor and Shield. With a high number of Medium sized components but smaller starting fuel reserves, they are powerful mid-range warships, pirates or smugglers.
In the next update, we will release these two new hulls to the AI.
First Pass UI Scaling
The first pass of UI scaling is to address smaller resolution devices or people playing with smaller windows. Anyone playing below 1400x900 will see UI scaling coming into effect in v2.05 which should do away with any UI overlaps and let the game be played as intended. For those with larger resolutions -- you are next!
We have created a master thread for the discussion about UI scaling here -- please direct your questions / issues there!
http://steamcommunity.com/app/335620/discussions/0/3183345000081412928/
Rebuilt Refuel and Repair
The Starport's refuel and repair function have been reskinned to the better UI. There are improved alerts when you need either and all the buttons have been clustered near the bottom for fastest clicking.
Repair times were often taking a really long time at the starport because the Hull took so long to repair. To balance this out, we've reduced the hull repair time by half and you will find ship repairs more timely because of it.
Some players were encountering situations where new ships were bought but could not be accessed due to lack of Dry Dock. They were literally holding your ship hostage! This is fixed -- you can't buy a new ship unless you can dry dock a ship.
Bugs too
We've fixed all of the reported crashes and will keep up this sustained effort until there are no more crashes. Please keep hitting report and we will fix. We've also fixed a couple of big issues with the story that were causing strange loops or unexpected results.
Full Release Notes v2.0.5 - 11/16/2017
- Rebuilt Refueling and Repair UIs in landing zones
- Added minimum UI scaling for lower resolution screens
- Reduced time to repair Hull at Starport
- Properly limited New Ship and Dry Dock by Rank requirement -- get Rank from your Contacts
- Added Date label to HUD wherever AE date is shown
- Fixed all reported crashes, story bugs
- Keybinding left and right arrows page through crew list
- Fixed odd loops with Valencia's story and crashes
- Fixed issue that could cause large negative Rep with Calagan Faen